Discover more from MILLER'S BOOK REVIEW 📚
Remarkable Reading on the Regular
Over 3,000 subscribers
My Top 9 Books in 2022
Plus 6 Honorable Mentions and a List of All My Reviewed and Unreviewed Books from This Year
I read almost twice as many books this year as I thought I might. My typical tally runs between 50 and 70 books a year. When I decided to review every book I read for this project, I figured my total might drop somewhat; if I slowed to share my thinking on each book, I imagined I might read more like 45.
Nope.
What happened instead: I actually read and reviewed 52 books this year. I read and left unreviewed another 37, bringing my total books read to 89. I think that's the most I've ever covered in a single year.
I'm happy to report some real stars emerged. It's taken me a few weeks to land on my top 9, and some books have bounced on and off the list. I decided to share my final top picks along with a handful of honorable mentions.
Along with those, I thought I might also share the entire list of books read and reviewed this year, along with those read and left unreviewed. Scan down; you'll find those below.
My Top 9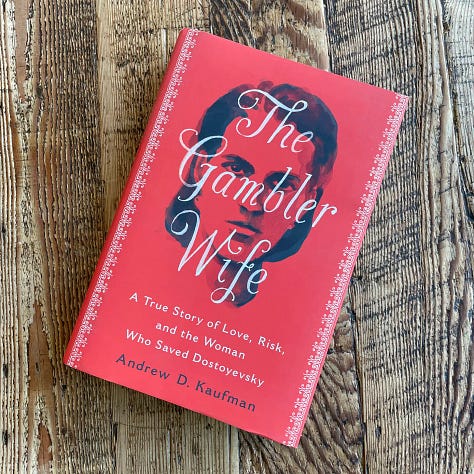 Every one of these books is surprising, fascinating, and revelatory. I've linked to my reviews so you can discover their specific charms and qualities. I feel joy, intrigue, or a mix both whenever I spot one of their spines on the shelf.
And the same could be said for these next six titles.
Honorable Mentions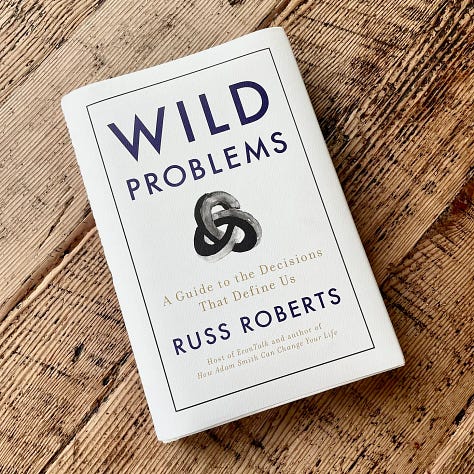 I can't pass up an opportunity to pump these titles. They're all thought-provoking and excellent. Easy prediction: Some of the ideas in these books will rattle around in my head for years to come.
Of course, these 15 are just part of the total list of books for the year. If you're wondering about the rest, look no further. They're directly below. Those read and reviewed come first; they're roughly in the order I finished them throughout the year.
---
Not a subscriber? Take a moment and sign up. It's free, and I'll send you my favorite quotes about books and reading.
---
All Books Read and Reviewed
Michael Blastland, The Hidden Half: How the World Conceals Its Secrets

Christina Thompson, Sea People: The Puzzle of Polynesia

Kenneth Cukier, Viktor Mayer-Schönberger, and Francis de Véricourt, Framers: Human Advantage in an Age of Technology and Turmoil

Seb Falk, The Light Ages: The Surprising Story of Medieval Science

Leidy Klotz, Subtract: The Untapped Science of Less

Margaret Heffernan, Uncharted: How to Navigate the Future

Cecelia Watson, Semicolon: The Past, Present, and Future of a Misunderstood Mark

Andrew Pettegree and Arthur der Weduwen, The Library: A Fragile History

Dennis Duncan, Index, a History of the: A Bookish Adventure

Abraham Flexner, The Usefulness of Useless Knowledge

Sergei Hackel, Pearl of Great Price: The Life of Mother Maria Skobtsova 1891–1945

George Johnson, Miss Leavitt's Stars: The Untold Story of the Woman Who Discovered How to Measure the Universe

Fiona Maddocks, Hildegard of Bingen: The Woman of Her Age

Luke Burgis, Wanting: The Power of Mimetic Desire in Everyday Life

Emily St. John Mandel, Sea of Tranquility

David Robson, The Expectation Effect: How Your Mindset Can Change Your World

Leonard Mlodinow, Emotional: How Feelings Shape Our Thinking

Thomas S. Kidd, Thomas Jefferson: A Biography of Spirit and Flesh

James Poskett, Horizons: The Global Origins of Modern Science

Caroline Williams, Move! The New Science of Body over Mind

Kevin Birmingham, The Sinner and the Saint: Dostoevsky and the Gentleman Murderer Who Inspired a Masterpiece

Tyler Cowen and Daniel Gross, Talent: How to Identify Energizers, Creatives, and Winners Around the World

Aristotle, How to Innovate

Andrew D. Kaufman, The Gambler Wife: The True Story of Love, Risk, and the Woman Who Saved Dostoyevsky

Marcus Brotherton, A Bright and Blinding Sun: A World War II Story of Survival,  Love, and Redemption

Laurie Woolever, Bourdain: The Definitive Oral Biography

David Hackett Fischer, African Founders: How Enslaved People Expanded American Ideals

Anthony Doerr, Cloud Cuckoo Land

Russ Roberts, Wild Problems: A Guide to the Decisions That Define Us

Richard Cohen, Making History: The Storytellers Who Shaped the Past

Eric Berkowitz, Dangerous Ideas: A Brief History of Censorship in the West from the Ancients to Fake News

Richard Ovenden, Burning the Books: A History of the Deliberate Destruction of Knowledge

Farah Jasmine Griffin, Read Until You Understand: The Profound Wisdom of Black Life and Literature

Eugene Vodolazkin, Brisbane

Grant McCracken, Return of the Artisan: How America Went from Industrial to Handmade

Moshe Bar, Mindwandering: How Your Constant Mental Drift Can Improve Your Mood and Boost Your Creativity

Ran Abramitzky and Leah Boustan, Streets of Gold: America's Untold Story of Immigrant Success

Anselm Grün, Lead Like a Monk: Benedict's Path to Cultivating Meaning, Joy, and Purpose at Work

Danièle Cybulskie, How to Live Like a Monk: Medieval Wisdom for Modern Life

Kim Haines-Eitzen, Sonorous Desert: What Deep Listening Taught Early Christian Monks—and What It Can Teach Us

Edward Chancellor, The Price of Time: The Real Story of Interest

Eric J. Johnson, The Elements of Choice: Why The Way We Decide Matters

Kieran Setiya, Life Is Hard: How Philosophy Can Help Us Find Our Way

Eleanor Jackson, The Lindisfarne Gospels: Art, History, and Inspiration

Jeffrey F. Hamburger and Joshua O'Driscoll, Imperial Splendor: The Art of the Book in the Holy Roman Empire, 800–1500

Roland Betancourt, Performing the Gospels in Byzantium: Sight, Sound, and Space in the Divine Liturgy

Bob Dylan, The Philosophy of Modern Song

Greil Marcus, Folk Music: A Biography of Bob Dylan in Seven Songs

Arthur C. Brooks, From Strength to Strength: Finding Success, Happiness, and Deep Purpose in the Second Half of Life

Thomas Suddendorf, Jonathan Redshaw, and Adam Bulley, The Invention of Tomorrow: A Natural History of Foresight

Dipo Faloyin, Africa Is not a Country: Notes on a Bright Continent

J. Storrs Hall, Where Is My Flying Car?
Reviews of every one of the books on the above list can be found in the archive. If any of those titles pique your curiosity, by all means follow the trail. You might find a treasure. Below find the books I read but for one reason or another chose not to review. This list is mostly in the order I read them, though not strictly; I couldn't always remember.
All Books Read but Unreviewed
Amanda H. Podany, The Ancient Near East: A Very Short Introduction

Marc Morris, The Anglo-Saxons: A History of the Beginnings of England

T. C. Boyle, Talk to Me

Roderick Beaton, The Greeks: A Global History

Linda Woodhead, Christianity: A Very Short Introduction

Barry Cunliffe, The Scythians: Nomad Warriors of the Steppe

Kevin Wilson, Nothing to See Here

Kirstin Valdez Quade, The Five Wounds

Jaroslav Pelikan, Jesus Through the Centuries: His Place in the History of Culture

Stephen De Young, God Is a Man of War: The Problem of Violence in the Old Testament

Matthew Gabriele and David M. Perry, The Bright Ages: A New History of Medieval Europe

Brant Hansen, The Men We Need: God's Plan for the Manly Man, the Avid Indoorsman, or Any Man Willing to Show Up

Marc Wittman, Felt Time: The Science of How We Experience Time

Christopher Cox, The Deadline Effect: How to Work Like It's the Last Minute—Before the Last Minute

Benjamin Storey and Jenna Silber Storey, Why Are We Restless: On the Modern Quest for Contentment

Jason M. Baxter, The Medieval Mind of C. S. Lewis: How Great Books Shaped a Great Mind

Emily Levesque, The Last Stargazers: The Enduring Story of Astronomy's Vanishing Explorers

Leonard Mlodinow, The Drunkard's Walk: How Randomness Rules Our Lives

Ayelet Fishbach, Get It Done: Surprising Lessons from the Science of Motivation

Michael Greger, How Not to Die: Discover the Foods Scientifically Proven to Prevent and Reverse Disease

Michael Greger, How Not to Diet: The Groundbreaking Science of Healthy, Permanent Weight Loss

Anne Fadiman, Ex Libris: Confessions of a Common Reader

Emma Smith, Portable Magic: A History of Books and Their Readers

Mark Kurlansky, Paper: Paging Through History

Colin Wells, Sailing from Byzantium: How a Lost Empire Shaped the World

Jeremy Schipper, Denmark Vesey's Bible: The Thwarted Revolt that Put Slavery and Scripture on Trial

Ritchie Robertson, The Enlightenment: The Pursuit of Happiness, 1680–1790

Richard Bauckham, Jesus: A Very Short Introduction

E. P. Sanders, Paul: A Very Short Introduction

Michael Coogan, The Old Testament: A Very Short Introduction

Valarie Hansen, The Year 1000: When Explorers Connected the World—And Globalization Began

Tamim Ansary, The Invention of Yesterday: A 50,000-Year History of Human Culture, Conflict, and Connection

Oded Galor, The Journey of Humanity: The Origins and Wealth of Inequality

Ananyo Bhattacharya, The Man from the Future: The Visionary Life of John von Neumann

Violet Moller, The Map of Knowledge: A Thousand-Year History of How Classical Ideas Were Lost and Found

Irene Vallejo, Papyrus: The Invention of Books in the Ancient World

Daisy Dunn, The Shadow of Vesuvius: A Life of Pliny
That's it for me this year. I'm going to take the next couple of weeks off. I'll keep reading, of course, but I'll be spending more time with family and friends as we head into Christmas and New Year's. I love the Advent season and want to engage with a little less distraction as the Nativity approaches.
In the meantime, thank you for the gift of your attention all these months. I can't tell you how much I appreciate your encouragement and support for this project. Your comments, recommendations, shares, and other involvement have made it deeply rewarding. I'm looking forward to sharing more reviews with you in 2023, including these 12 classic novels!
By the way, if you're looking to set a reading goal of your own for 2023, you might find this post helpful. I explain how to set goals using the SMARTER framework. There are many ways to do it, but the SMARTER framework works better than any other method I know.
Merry Christmas! Happy New Year!
---
Thanks for reading! If you enjoyed this post, please share it with a friend.
More remarkable reading is on its way. Subscribe so you don't miss out!